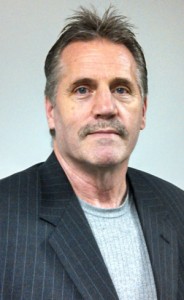 RELEVANT TECHNICAL EXPERIENCE
Mr. Voories currently serves as the President of ABD Construction Services, LLC he has over 40 years of construction experience.  Prior to joining the ABD Construction Services team he was the Director of Construction and Design for PREIT Services, LLC as well as Senior Construction Manager for Crown American Realty Trust before becoming their Director of Construction and Design.
During the time Mr. Voories was acting Director of Construction and Design for PREIT he was overseeing, managing and assisting in design, scheduling, budget preparation and evaluation of projects. While Mr. Voories was with Crown American he served as Senior Construction Manager and Director overseeing $500 million dollars of mall development along with several school, hospital and Government Institution projects.  Mr. Voories construction management experience began at Shu-ter Enterprise, where he was Owner and President.  Mr. Voories acted as General Contractor and/ or Construction Manager on projects ranging from airports, schools, hospitals, housing developments, sewer/water/storm and highway work.
SELECTIVE EXPERIENCE HOSPITAL/MEDICAL:
Windber Medical Center (Windber, PA)

Emergency Wing
Hospice
Windber Research Institute
Joyce Murtha Breast Care Center
American Red Cross (Johnstown, PA)
GOVERNMENTAL:
Social Security Administration Building (Selinsgrove, PA)
Pennsville US Post Office and Distribution Center
Small Arms Firing Range – Fort Indiantown Gap, PA
4 Military Recruiting Centers
EDUCATIONAL:
PennMont Academy (Hollidaysburg, PA)
Mount Aloysius College (Cresson, PA)

Cosgrave Hall
TeleNursing
Administration Building

Littlestown School (Littlestown, PA)
MALLS (including, but not limited to):
Viewmont Mall Expansion/Renovation (Scranton, PA)
Renovation of Logan Valley Mall (Altoona, PA)
Phillipsburg Mall (Phillipsburg, NJ)
Lycoming Mall (Williamsport, PA)
Capital City Mall (Camp Hill, PA)
Logan Valley Mall (Altoona, PA)
Martinsburg Mall (Martinsburg, WV)
Patrick Henry Mall (Newport News, VA)
Valley Mall (Hagerstown, MD)
Viewmont Mall (Scranton, PA)
Lycoming Mall (Williamsport, PA)
Wyoming Valley Mall (Wilkes-Barre, PA)
RETAIL DEVELOPMENT (including, but not limited to):
Red Robin Restaurant
Barnes & Noble
Borders Book Store
Best Buy
Dicks Sporting Goods
Bed Bath & Beyond
Starbucks
Giant Food Stores
Commonwealth Bank
Susquehanna Bank
Petco
PetSmart
Victoria's Secret
Limited
Sears
J.C. Penney
Wal-Mart
K-Mart
Hess's Department Store
B. Moss
Email Dirk:  vooriesd@abdcsllc.com